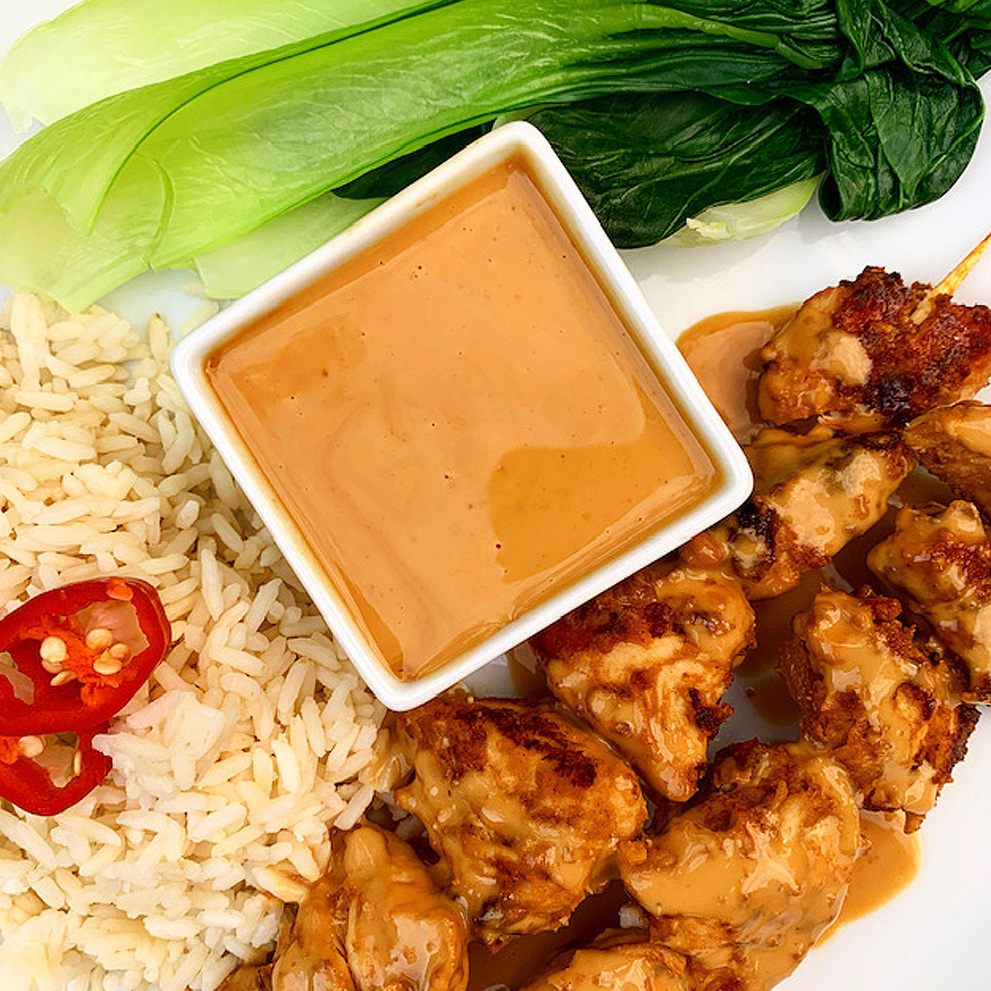 1 Onion finely diced
1 can Coconut Milk
1 tsp Dried Chilli Flakes
170g SUN-PAT
1 clove Garlic, crushed
1 tbsp Honey
1 tsp Thai Fish Sauce
1 tbsp Vegetable oil
Put the vegetable oil in a pan and place on a medium heat.
Cook the onion and garlic for a few minutes until translucent.
Add the chilli flakes, SUN-PAT Peanut Butter, Honey and fish sauce.
Finally add the coconut milk until you have a consistency you are happy with.
Works with both SMOOTH or CRUNCHY
EPIC with Chicken or Veggies!