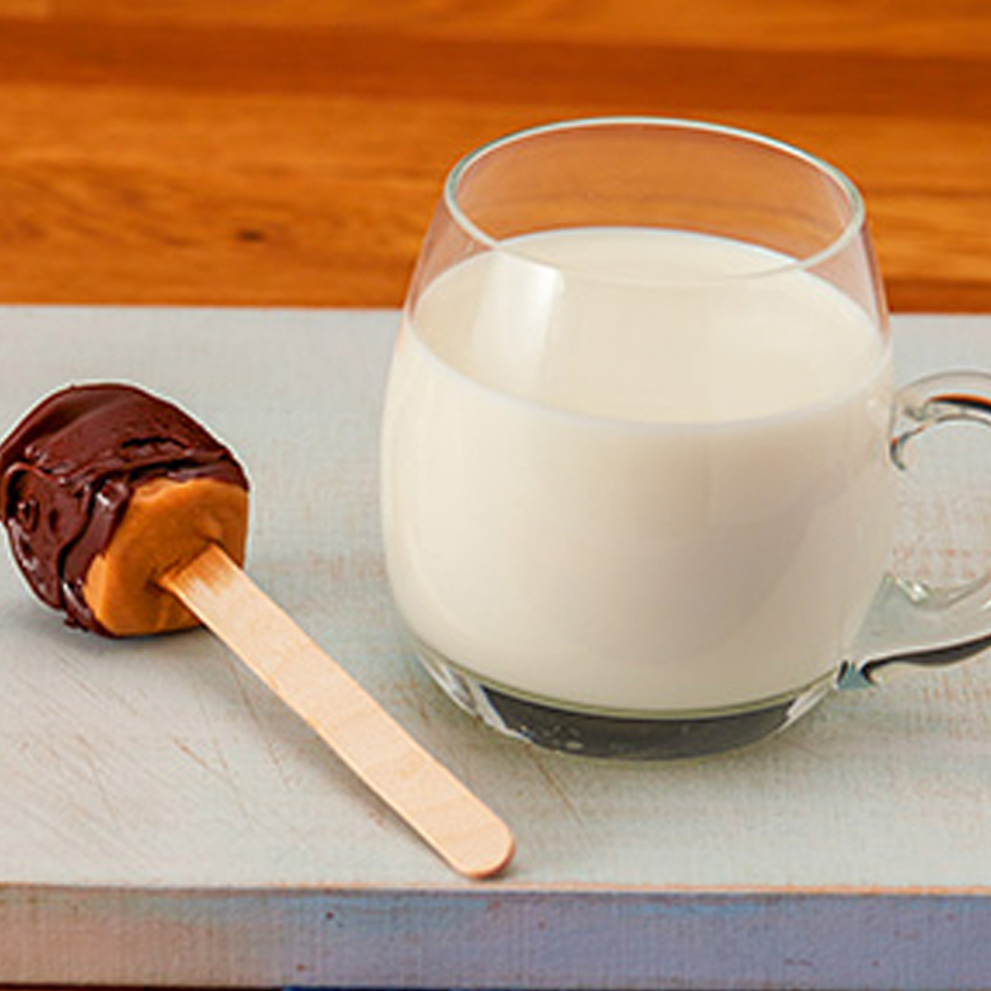 170g SUN-PAT SMOOTH
200g Dark Chocolate, melted
Hot Milk to serve
Lolly Sticks
Using a butter knife, spread the SUN-PAT SMOOTH into the holes of a lightly greased ice cube tray.
Push a wooden lollipop stick into the centre of each cube.
Place in the freezer overnight to become hard.
Carefully remove the peanut butter lollies from the ice cube tray and dip into the melted chocolate. Place on a lined baking tray in the freezer for 30 minutes.
Repeat the process again for a second, thicker layer of chocolate.
Serve the chocolate peanut sticks with hot mugs of milk and all you have to do is stir!