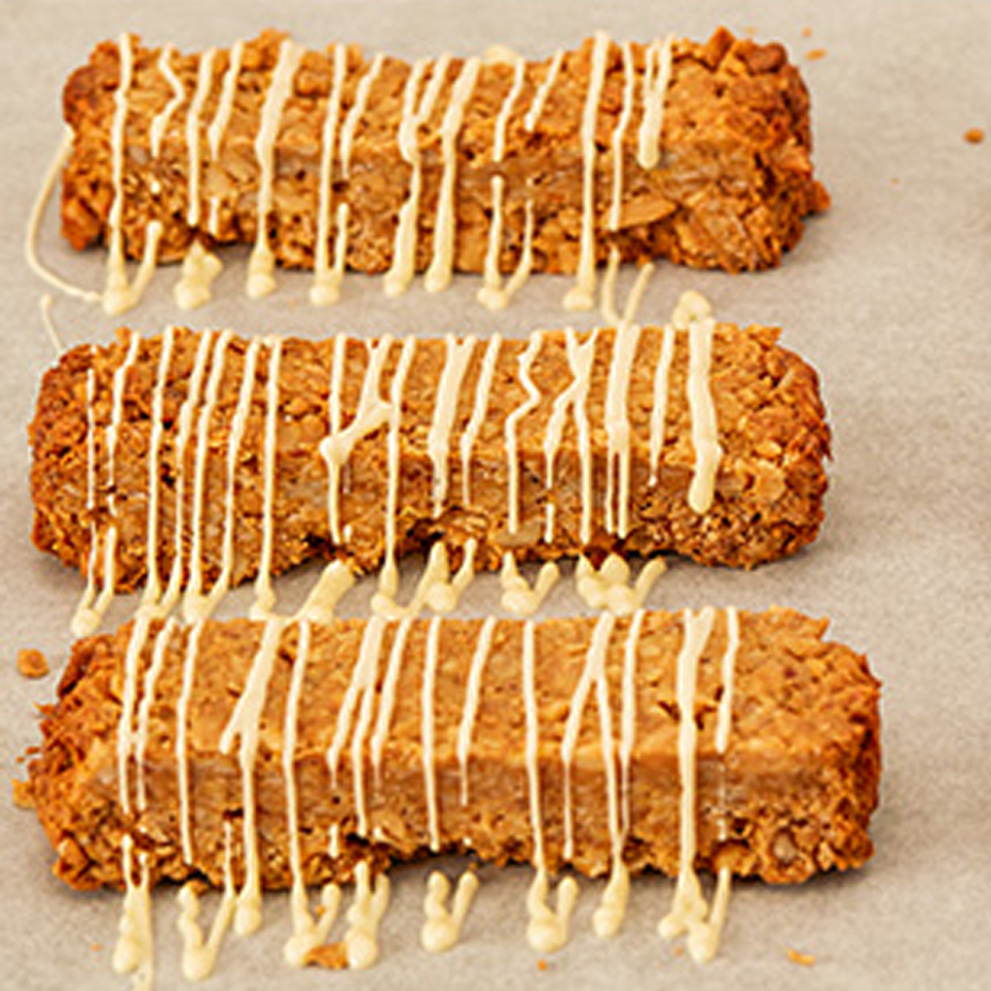 300g Nut Granola
125g Rolled Oats
250g SUN-PAT CRUNCHY
3 tbsp Honey
50g unsalted butter
400ml Milk
To decorate:
Pre-heat the oven to 170˚C/Gas 4.
Place the SUN-PAT CRUNCHY, unsalted butter and Honey in a saucepan over low heat and slowly melt together.
Add to the granola and mix until evenly coated.
Place the mixture in a lightly greased 20cm x 20cm square tin.
Bake for 15 minutes until golden brown on the edges. Set aside to cool.
Melt the white chocolate and drizzle over the granola using a spoon. Place in the fridge to set.
Once the chocolate has hardened, slice into 12 rectangles and enjoy.