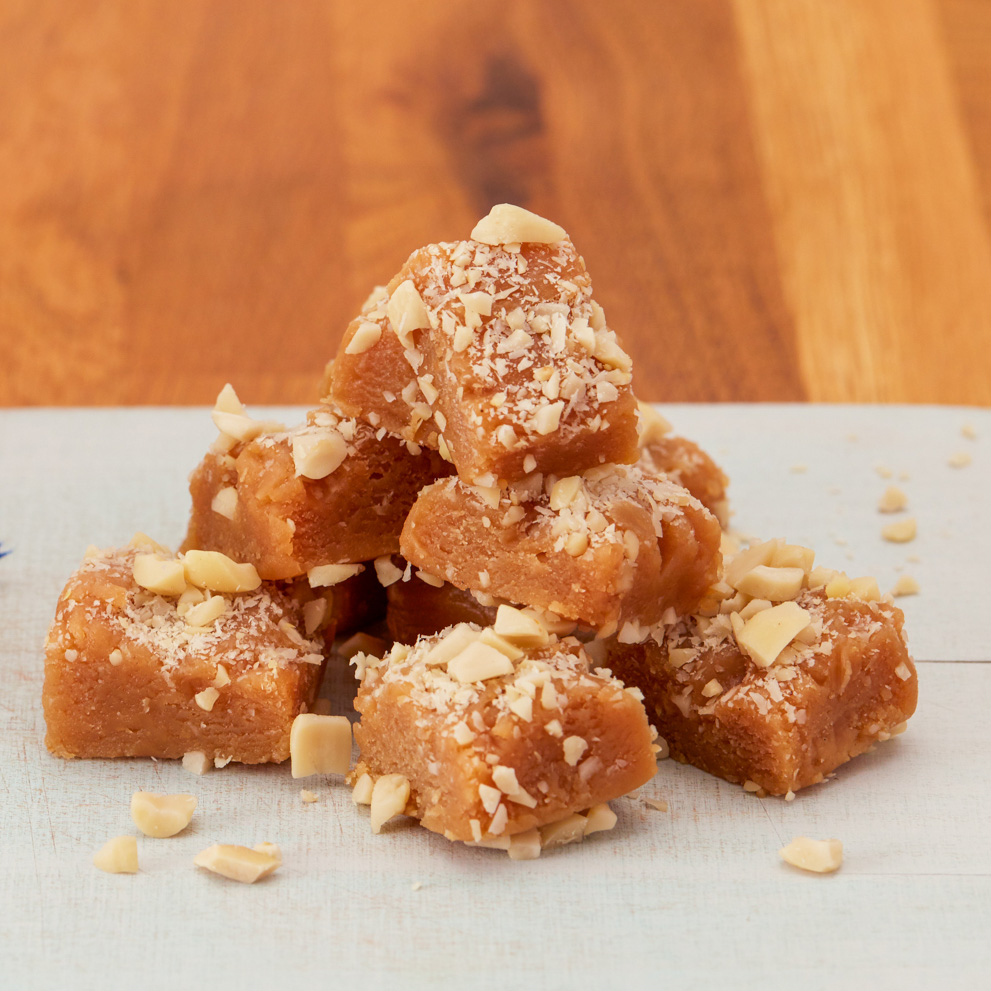 397g tin Condensed Milk
200g SUN-PAT SMOOTH
1 tsp Vanilla Bean Paste
To top:
75g crushed Unsalted Peanuts
Grease a 20cm square baking tray with a little sunflower, or flavourless vegetable oil and set aside.
Pour the condensed milk and SUN-PAT SMOOTH in a saucepan and gently heat until boiling and combined.
Once the peanut butter and condensed milk are fully combined, add the vanilla extract and stir well.
Carefully turn the hot mixture out into the greased pan and allow to cool to room temperature for 20 minutes.
While the fudge is cooling, finely chop the peanuts and sprinkle on top of the fudge.
Place baking tray into the fridge to set.
To serve, cut into 3cm squares.