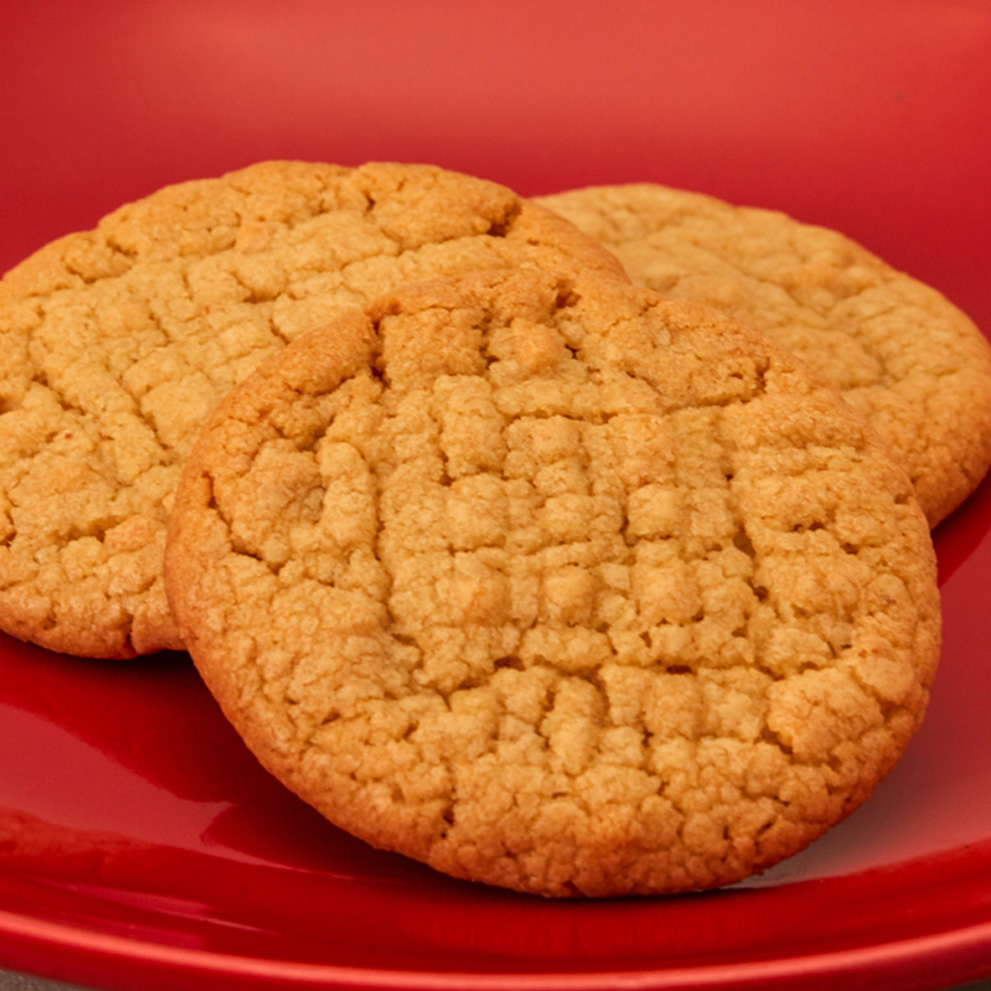 110g Unsalted Butter
75g Golden Caster Sugar
75g Light Muscovado Sugar
125g SUN-PAT
1 large Egg
1 tsp Vanilla Extract
180g Plain Flour
1 tsp Baking Powder
1 pinch Salt
Cream together the butter and both sugars.
Add the egg, vanilla and SUN-PAT Peanut Butter, works with both SMOOTH or CRUNCHY
Finally add the flour, baking powder and salt until a dough forms.
Roll out golf ball sized balls and place on a lined baking tray. Use the back of a fork to press the cookies down, leaving a criss-cross pattern.
Refrigerate the cookies on the tray for around 30 minutes to help them keep their shape.
Pre-heat the oven to 180˚C/Gas 4.
Remove the cookies from the fridge and bake for 12 minutes until golden brown.