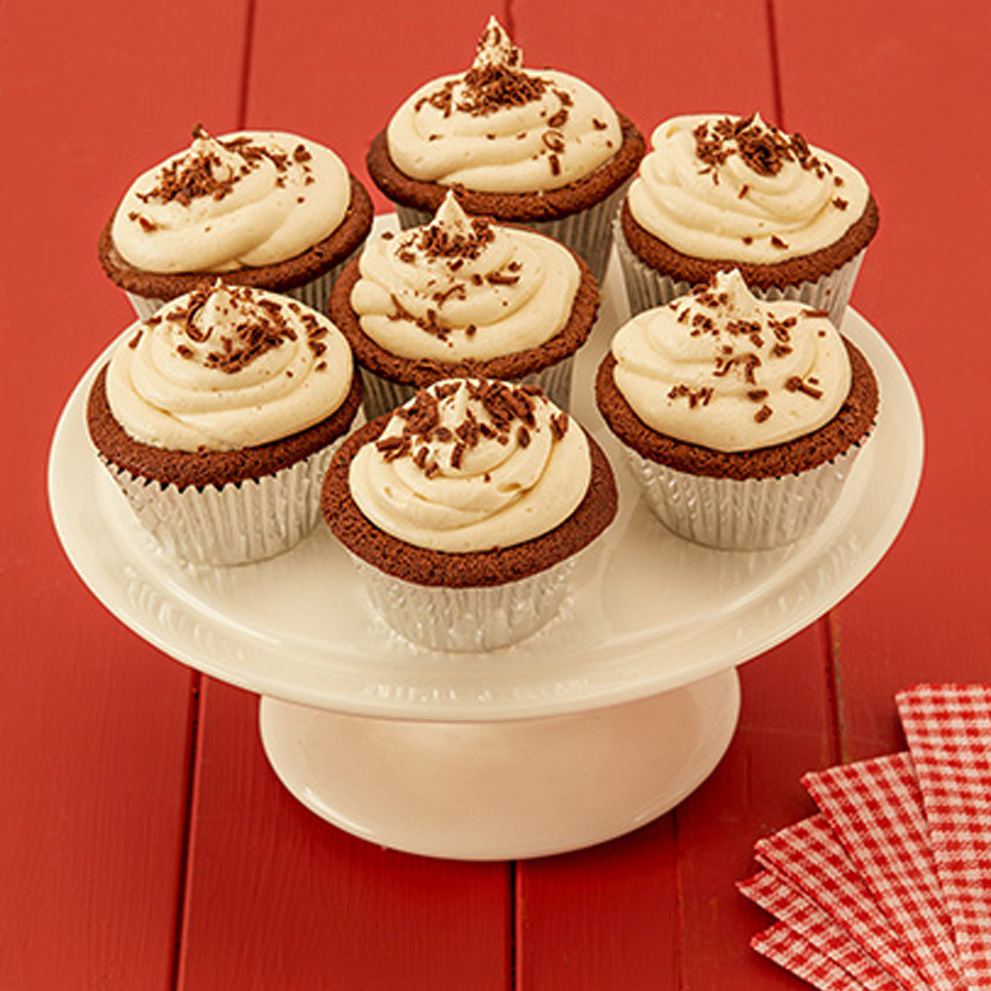 50g Unsalted Butter
130g Caster Sugar
1 Large Egg
25g Cocoa Powder
1tsp Baking Powder
Pinch Salt
100g Plain Flour
100ml Whole Milk
120g SUN-PAT SMOOTH
Icing:
325g Icing Sugar
50g softened Unsalted
Butter
50g SUN-PAT SMOOTH
1 tbsp Milk
Line a 12-cake cupcake tin with paper cases, and set your oven to 170 degrees/Gas Mark 4.
Mix the cocoa powder, flour, baking powder and salt in a bowl
Cream the softened butter together with the sugar
Add the egg and beat until combined.
Add half of the dry ingredients to the butter, egg and sugar mix and beat well, carefully pour in half of the milk and mix again. Add the remaining dry mix, and beat together and finally mix in the last of the milk, until you have a SMOOTH cake batter.
Spoon the cake mixture into the cupcake cases filling them all to 2/3rds full.
Bake for 20 minutes, and leave to cool.
Once your cakes have cooled, remove a spoonful of cake top from the top of the cupcake and fill the middle with SUN-PAT SMOOTH, then top with peanut butter icing.
For the Icing
Soften icing sugar and softened butter. Once well mixed, add the SUN-PAT SMOOTH and whip until light and fluffy, adding a tablespoon of milk once the peanut butter has been fully incorporated to create a smooth, fluffy frosting.
Spoon, or pipe onto the cupcake and decorate with a few chocolate-covered peanuts.