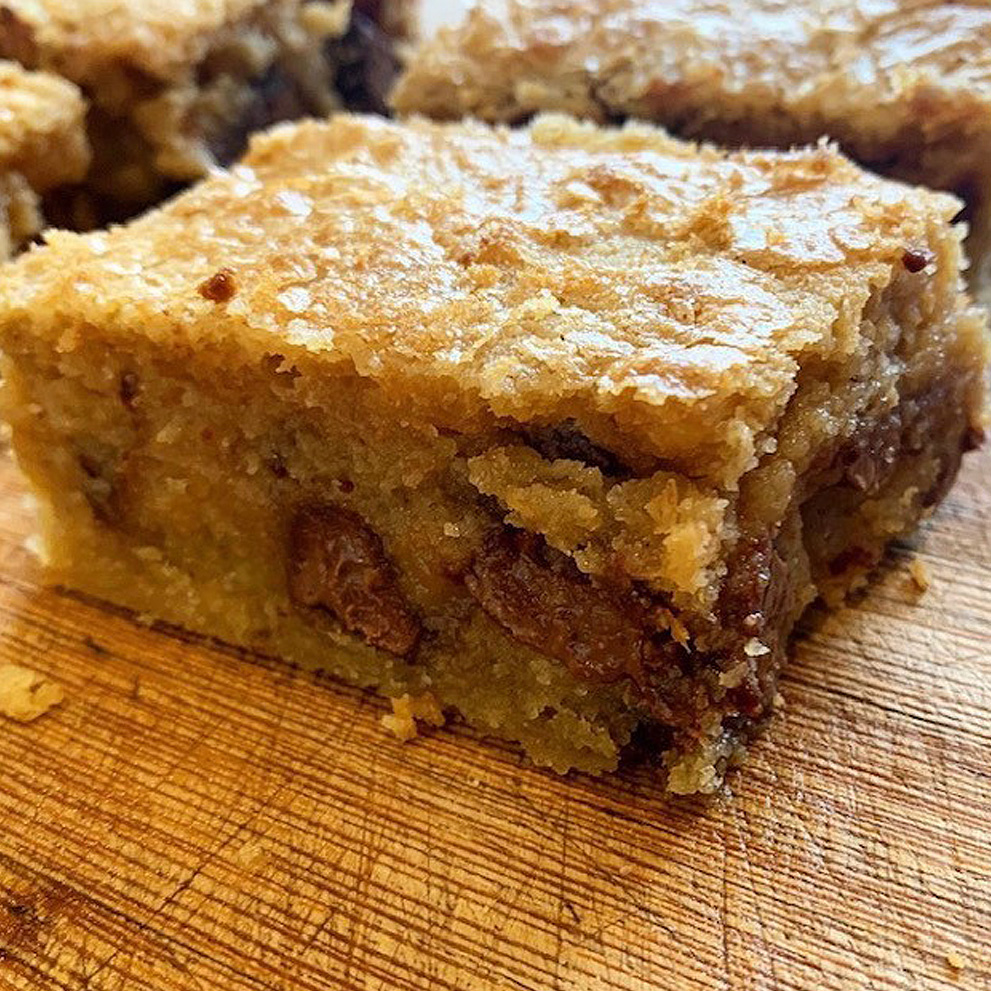 150g SUN-PAT CRUNCHY
2 Large Eggs
1 Egg Yolk
100g White Chocolate
Chopped
100g Unsalted Butter, melted and cooled
125g Plain Flour
1/2 tsp Baking Powder
175g Golden Caster Sugar
150g Carnation Caramel
Pre-heat the oven to 180˚C/Gas 4.
Beat the eggs and sugar until pale and fluffy. Add the butter and SUN-PAT CRUNCHY and mix.
Sift in the flour and baking powder.
Finally, fold in the white chocolate pieces.
Pour two thirds of the mixture into a greased and lined 20cm square tin.
Spoon over dollops of the caramel, making sure to leave a few centimetres around the edge. (This will avoid the caramel leaking).
Finally add the remaining mixture on top and gently swirl to create a marbled pattern.
Bake for 30-35 minutes until golden brown.